Bringing Mobility
To Children In Need
An affordable wheelchair solution to help children in need of mobility
Children Assisted
In Six Continents
Over 5,000 children already have access to a Wheelchair of Hope
Our Plan To Meet
A Global Need
Join Us
WHEELCHAIRS OF HOPE is an initiative to develop, design, manufacture and provide a wheelchair to children in need of mobility.
Mobility -> Education – > Independence
By providing mobility to each child in need, we enable access to education.
Education is a key tool to build self esteem and to create a better future.
7 million children requiring a wheelchair for mobility do not have access to one
– World Health Organization
Since 2017, over 5,000 children in six continents have already received a Wheelchair Of Hope
Wheelchairs Of Hope has course of life for so many children in Vietnam
Ambassador Meirav Eilon Shahar
Wheelchairs Of Hope is a shining light of how innovation and technology can be applied for the good
Nobel Laurate Prof. Aaron Ciechanover
Wheelchairs Of Hope is Israeli innovation at its best
Wheelchairs of Hope has once again put a smile on the faces of our children at River elementary school in Peru
Fasil Ayele – Managing Director at the Menagesha Rehabilitation Centre – Ethiopia
International Organizations
Wheelchairs of hope vision meets the agenda of international organizations like UNICEF and the Red Cross and we are a listed supplier of United Nations associated organizations
Corporations
Wheelchairs Of Hope works with companies in order to advance their Corporate Social Responsibility goals (CSR)
Communities
Communities worldwide partner with us as part of their agenda to assist and support children with disabilities
Individuals
We provide an online platform for individuals to make a difference to donate wheelchairs across the globe
Foundations
We partner with family foundations in the fields of disability, inclusion, education and social welfare
Ambassadors
Our team of global Goodwill Ambassadors advance wheelchair accessibility for all in their communities, societies and countries.
Sponsor Children
Grant accessibility to children with Disabilities across the world
Become An Ambassador
Represent Wheelchairs Of Hope in your community
Create A Campaign
Launch a fundraising campaign and inspire your network to get involved
Organize An Event
Organize a presentation and fundraising event in your area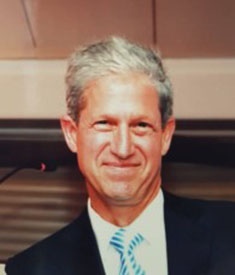 We were honored that Engineering For Change, a global initiative to activate the international engineering
Read what Israel21c Magazine had to say about Wheelchairs Of Hope: Virtually every household in
Israeli author and social entrepreneur writes about Wheelchairs Of Hope in a newly published book